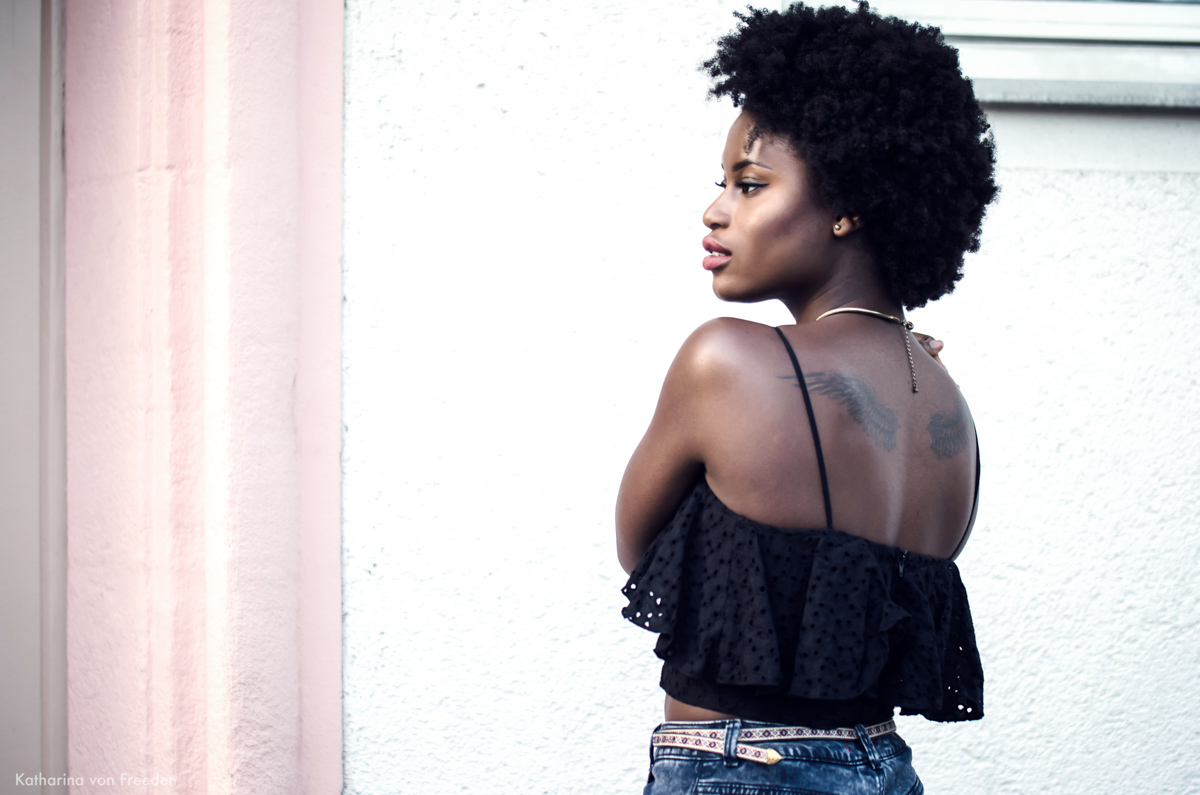 Let's begin this new week with a new look of mine, featuring this cute lil fella of a black top. I think this might actually be the last summer look I shot this year. I still can't get over the fact, that it's already november and december is also kindly knocking on the door. Isn't it crazy?
Anyways no time for mourning, instead let's shift our focus to todays outfit. I found this cuteness of a black top somewhere in H&M and absolutely fell in love. It's just the perfect combination of sweet and sexy and that in black – winner! Since it's been ages since I've styled a look with my mom jeans, I grabbed them out for this one. An to top it of, you find some cute sky high heels and done.
Have a wonderful and blessed week my loves!
DE Beginnen wir diese Woche doch einmal mit einem neuen Outfit! Das ist genau der allerletzte Sommerlook, den ich dieses Jahr geshootet habe. Ich kann es einfach immer noch nicht glauben, dass es bereits November ist und Dezember bereits an der Tür klopft und auch schon auf Eintritt wartet. Ist das nicht irre?!
Wie auch immer müssen wir nun einmal stark bleiben und können unsere Aufmerksamkeit nun auf dieses Outfit lenken. Dieses kleine süße Ding habe ich irgendwo vergraben im H&M gefunden und mich (wie soll es auch anders sein) total verliebt. Es ist einfach die perfekte Kombination aus süß und sexy und dann auch noch in schwarz – Jackpot! Da ich sie schon seit einer Ewigkeit nicht mehr hier gezeigt habe, habe ich das Rüschenoberteil mit meinen Mom Jeans gestylt. Und um das i-Tüpfelchen darauf zu setzen kombinierte ich das Ganze mit einem paar Killer High Heels und fertig war der Look.
Habt eine wunderschöne Woche meine Lieben!