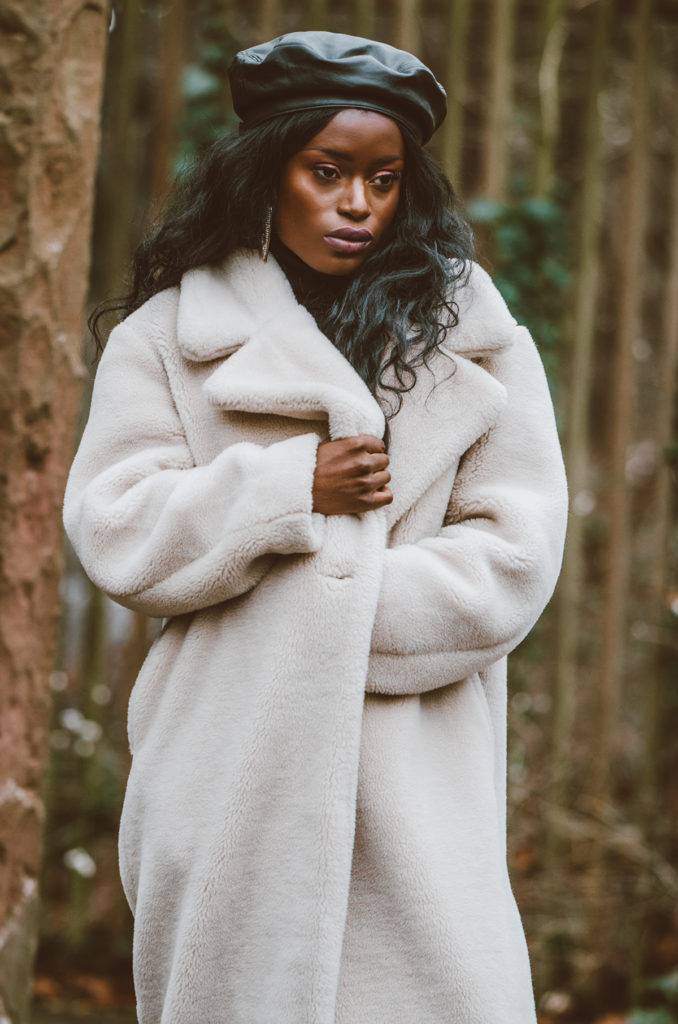 My loves, I hope every single one of you is doing well in these trying times.
Even though life seems to be starting to get back to normal, I hope you all are still taking all necessary precautions to stay safe. Not only to keep yourselves safe but also your family members and other people.
I know the "quarantine" like atmosphere at the moment can be hard on your mental health. I've been feeling pretty down myself the last few months. With the weather getting warmer now and the sun showing up almost everyday, I see my mood getting better every single day!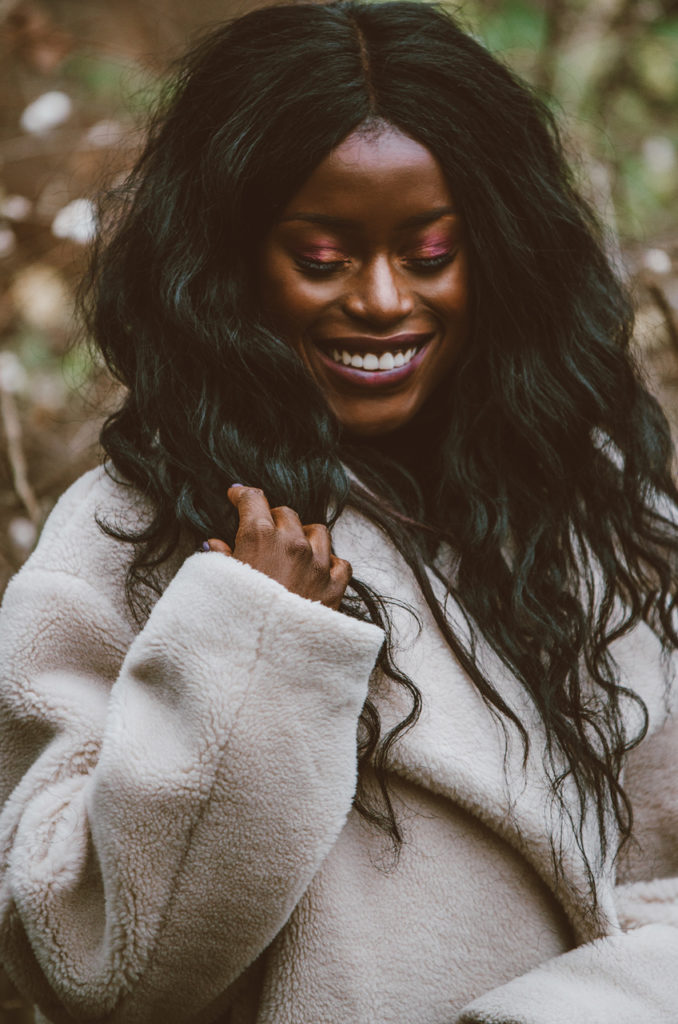 Now let's get to a much more positive topic – how about a new look?! I know it may be a bit too warm to be wearing a teddy coat right, but I love these photos so much, I have to show them to you.
In my last post I mentioned my obsession with teddy coats. Of course, I had to shoot an outfit showcasing my absolute favorite teddy coat of all time. First of all, it's super cozy and literally makes you feel like you're being a hugged by a huge fur friend. Second of all, because it's white and huge, you also look like an ice bear walking down the streets. In my humble opinion definitely a worthy sacrifice.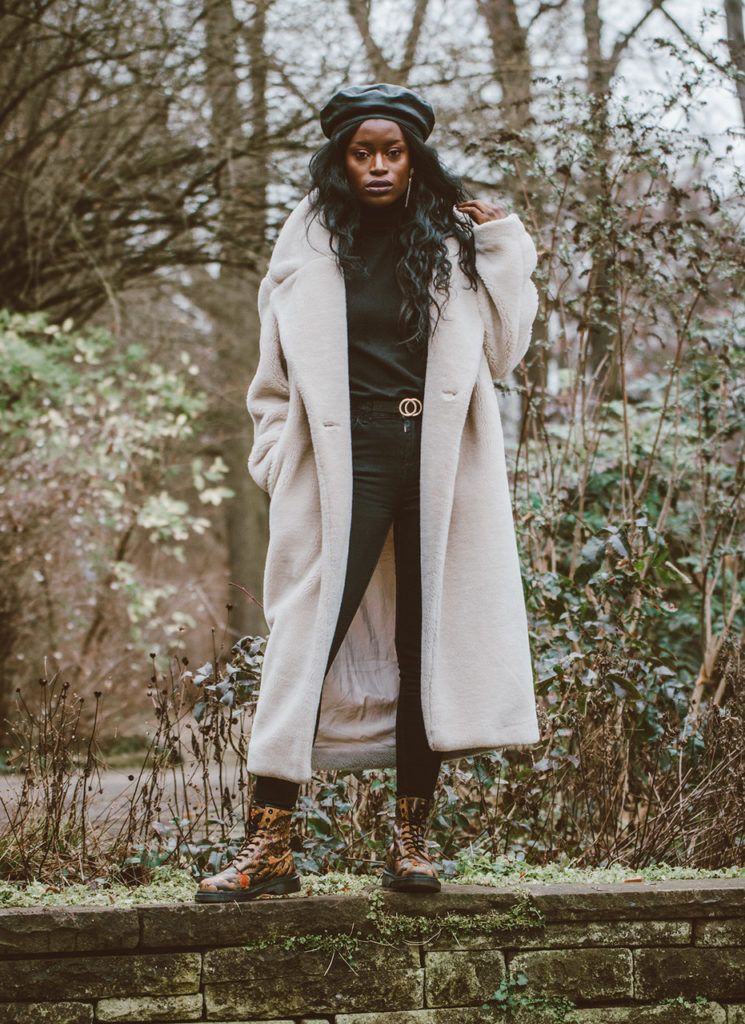 That's it from me for today. Let me know how you are currently doing down below!
Have a great week my loves <3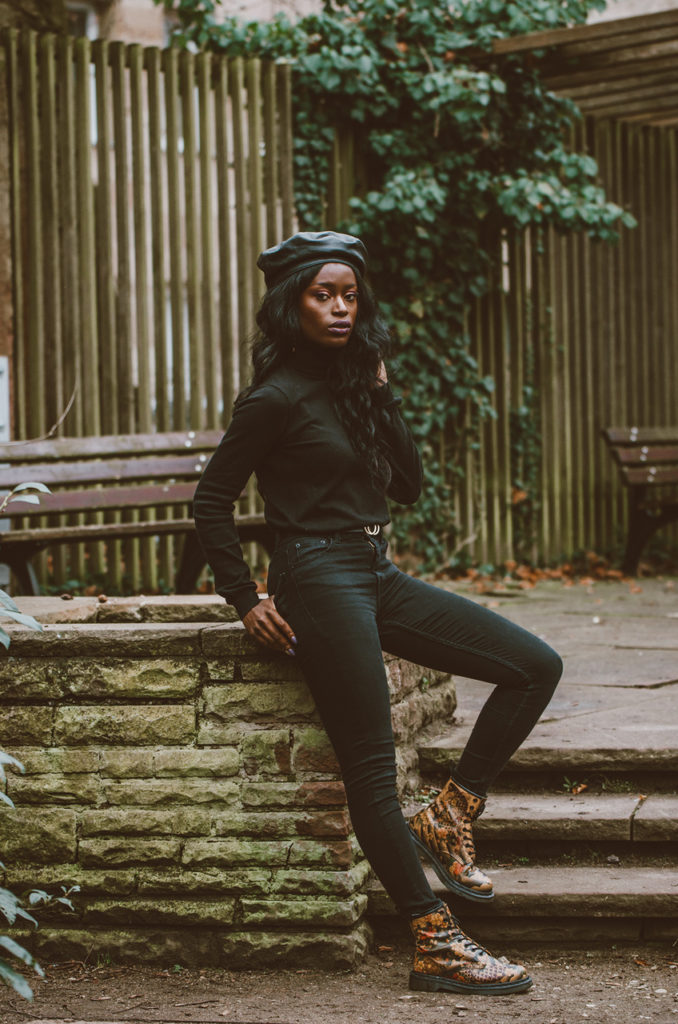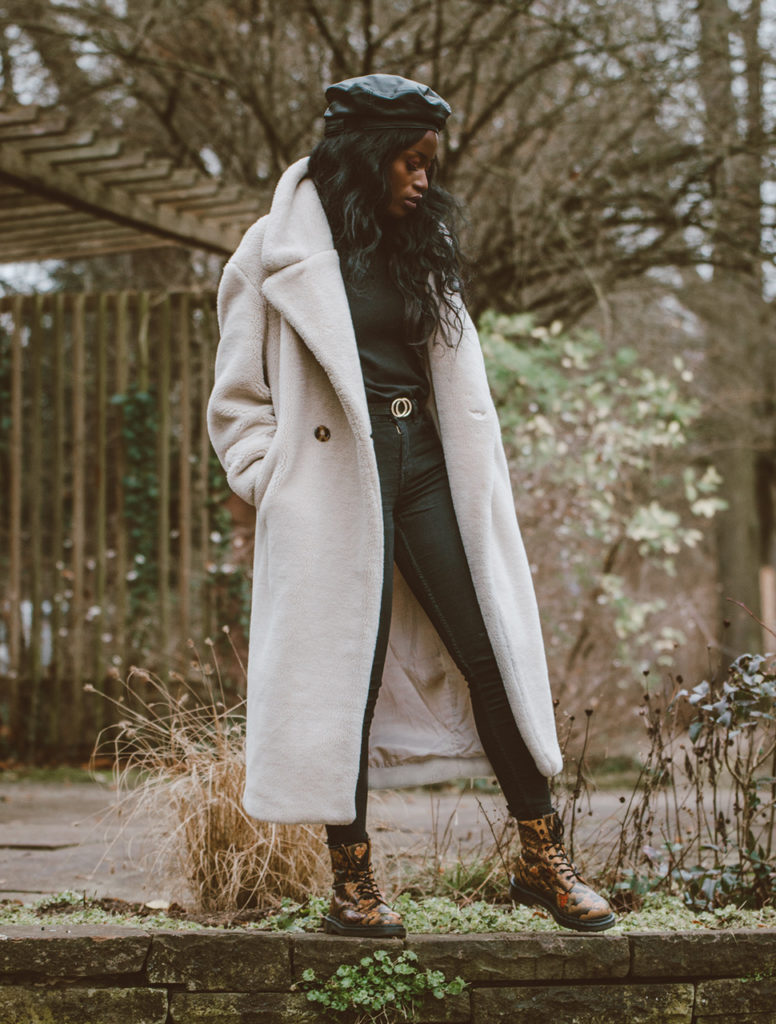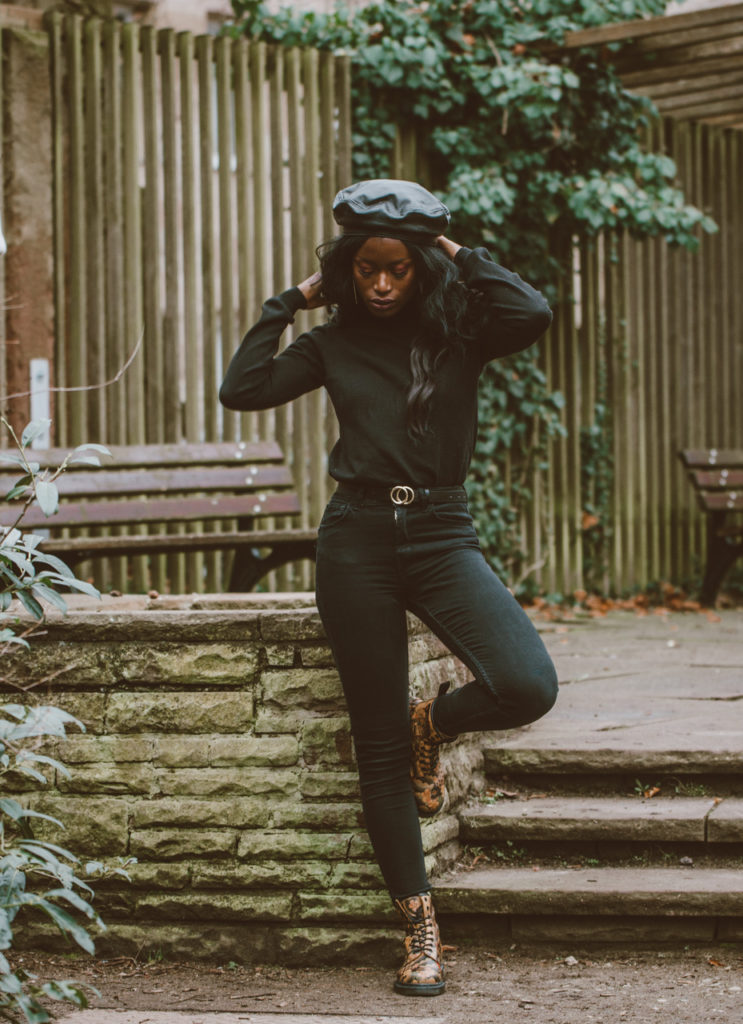 COAT AND JUMPER: H&M // JEANS: BERSHKA // BOOTS: DR. MARTENS // HAT: ASOS // BELT: H&M
YOU MAY ALSO ENJOY:
INSPIRE ME: TEDDY COATS
THE BEAUTY OF WEDDING DRESSES