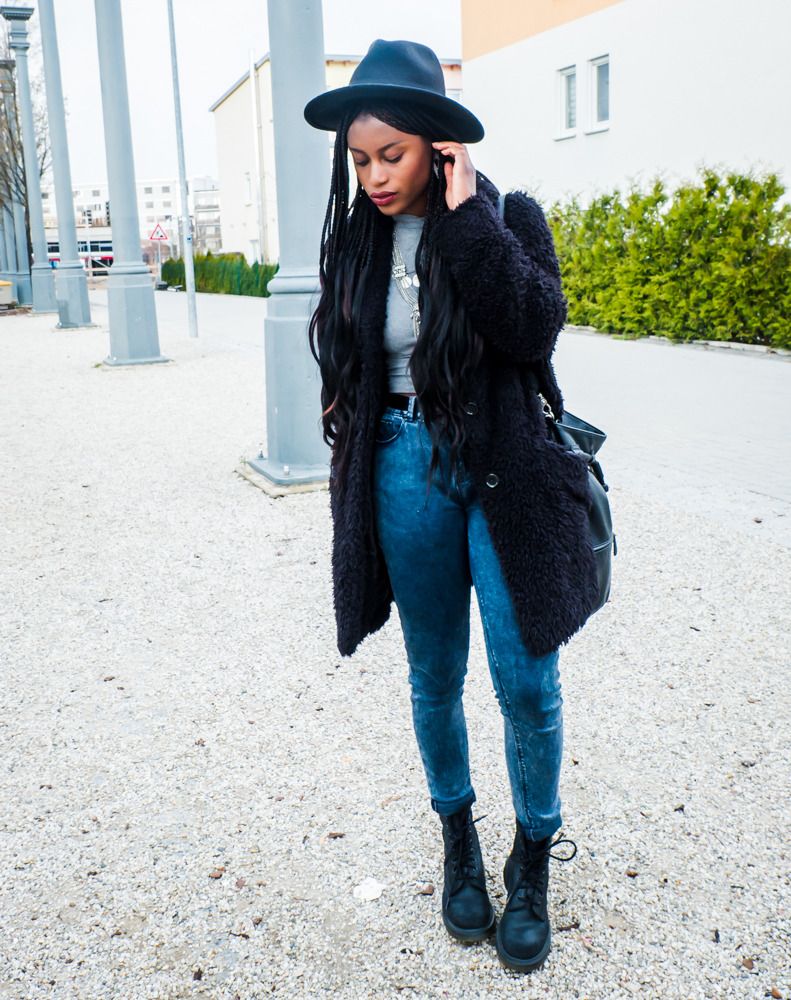 Hello my loves, hope you all had a wonderful easter weekend! It was finally not raining or snowing ( nice change april, thank you! ), hubby and me decided to take some photos.
So I miscalculated my remained time and had to fish something out of my closet in typical speedy gonzalez manner to get to work somewhat punctual. When I got there I finally looked in the mirror and I actually liked the result of it, so I wanted to show it to you.
Btw I finally got my braids done myself and my goodness it was a struggle, but I'm done haha!

Hallo my loves! Ich hoffe, dass ihr alle ein tolles und entspanntes Osterwochenende hattet. 
Da es gestern endlich mal nicht regnete oder schneite ( nette Abwechslung April, dankeschön! ), haben hubby und ich die Zeit gleich mal genutzt um ein paar Fotos zu machen.
Als ich mich am Samstag in meiner verbliebenen Zeit natürlich mal wieder total verkalkuliert hatte musste ich in typischer speedy gonzalez Manier sehr schnell etwas aus meinem Kleiderschrank fischen, um noch pünktlich zur Arbeit zu kommen. Angekommen habe ich endlich mal in den Spiegel geschaut und weil ich mit dem Ergebnis ziemlich zufrieden war, kriegt ihr es nun auch zu sehen.
Btw ich habe das erste Mal alleine meine Haare geflochten und meine Güte es war ein Kampf, aber es ist vorbei haha.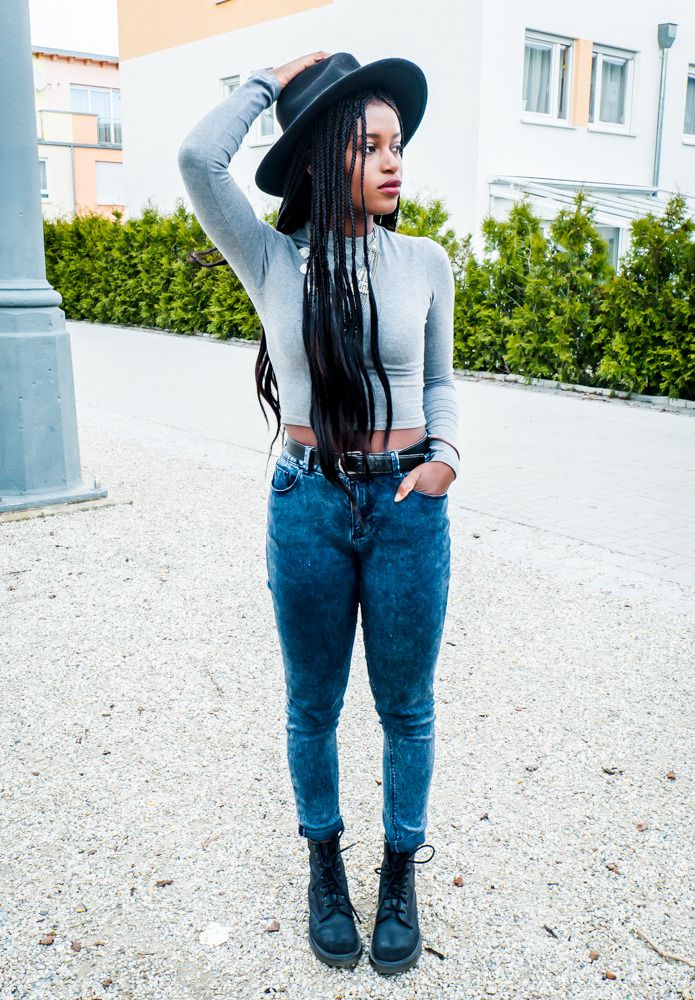 crop top: H&M // pants: Urban Outfitters // boots: Dr Martens // necklace: Mango