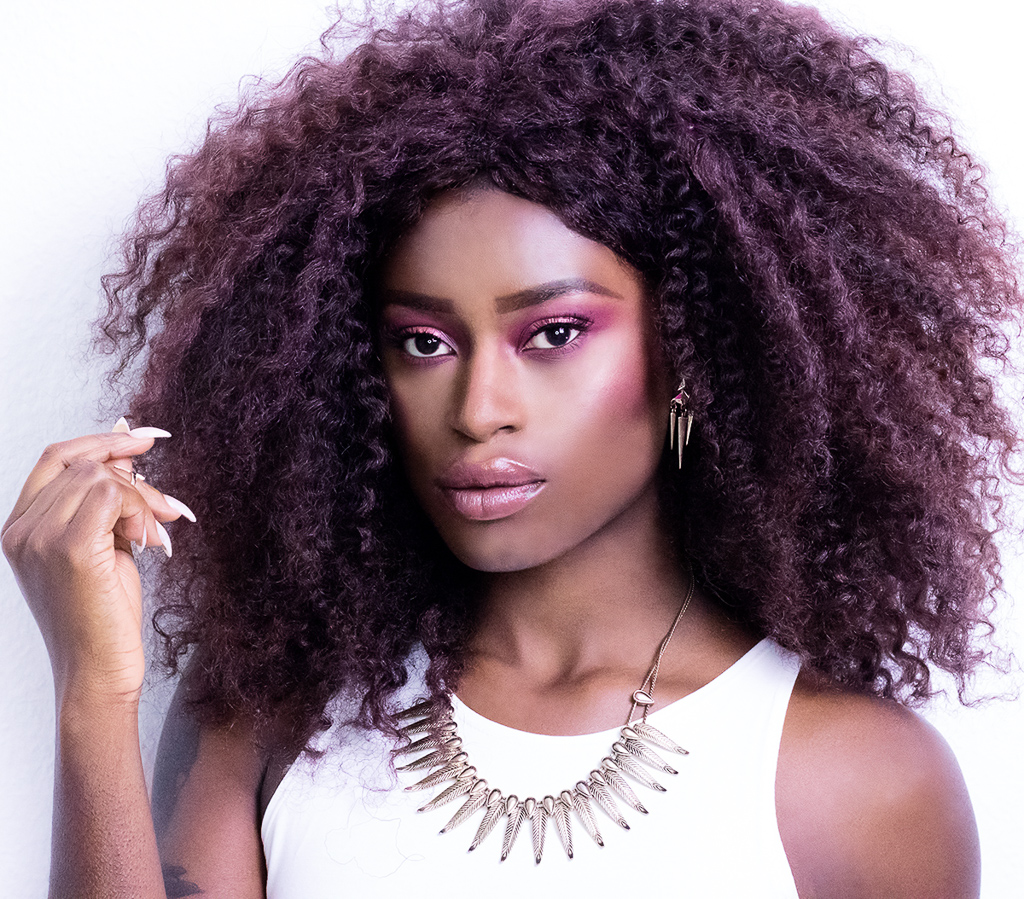 Finally I am getting more and more adventurous when it comes to my make up looks!
I was a pretty late bloomer with make up looks and make up in general , as I only started exploring it when I was in my early twenties.  You guys should have seen my eyebrows back then – let me tell you it was a big ass struggle. My eyebrows alone looked like a struggle, mainly because I used a black liner to accent them. Just imagine that for a second – a black eye liner for my eyebrows. Geeez.
Anyways, one thing I've been obsessed about for forever were eyeshadow looks. Never played around with eyeshadows, but I would watch youtube videos and be just glued to the screen watching my favorite youtubers doing the most insane eye make up looks. So since one of my new years resolutions was to get out of my comfort zone a lot more, I've started playing around with eyeshadows in the most different colors a lot more.
And tadaaa,
here you are with my very first pink eyeshadow make up look! Admittedly I was damn proud of the way it turned out, though I will have to say that I thought the pink eyeshadow was actually a deep red tone. So imagine my surprise, well more accurately shock, when I applied a generous stroke on my eyes only to realize it was a damn bright pink eyeshadow. My expression legit could have been turned into a gif, hahaha.
For this look, I used the Juvia's Place "The Saharan II" eyeshadow palette. And I have to say I am absolutely in love with this palette. The colors are a dream and the pigmentation is just sick. I mean, do you see how bright that pink looks on my skin tone? I've never had an eye shadow show up on my skin that bright. That actually blew me away. Get ready to see this palette mentioned in every other post from now on, 'cause I'm hooooked! To not overdo the beautiful eye make up (yeah, I'm tooting my own horn here, tooot. tooot.), I used a nude lip gloss.
I hope you guys love this make up look as much as I do!
Sending you guys love, love and more love!
xoxo Ama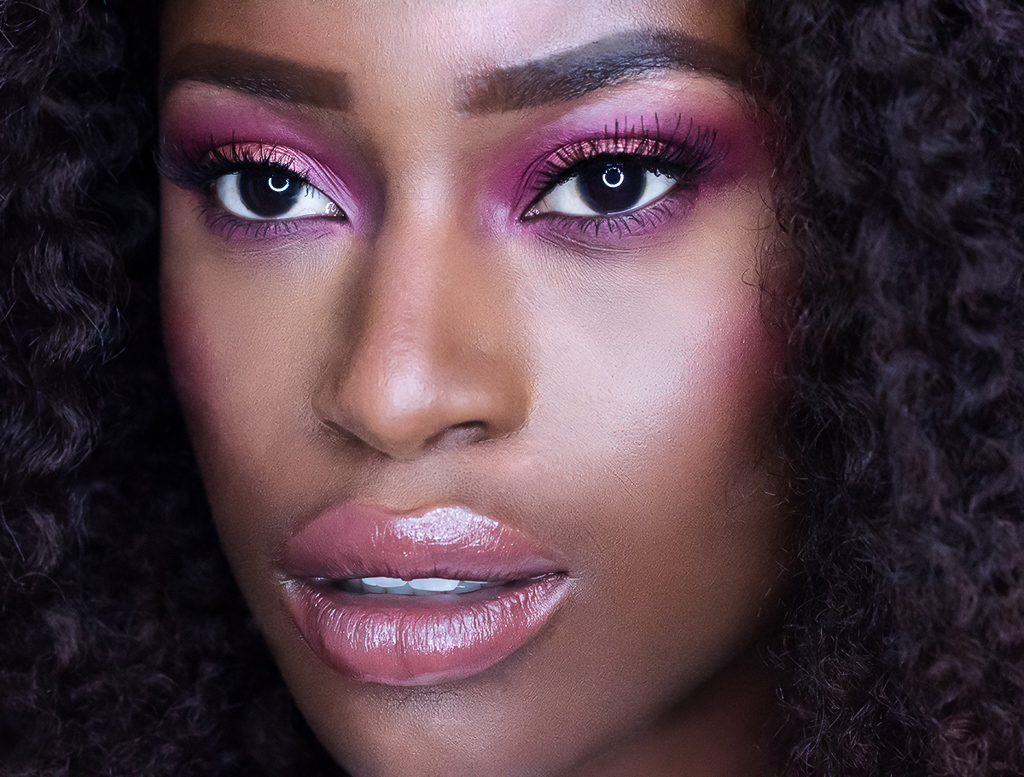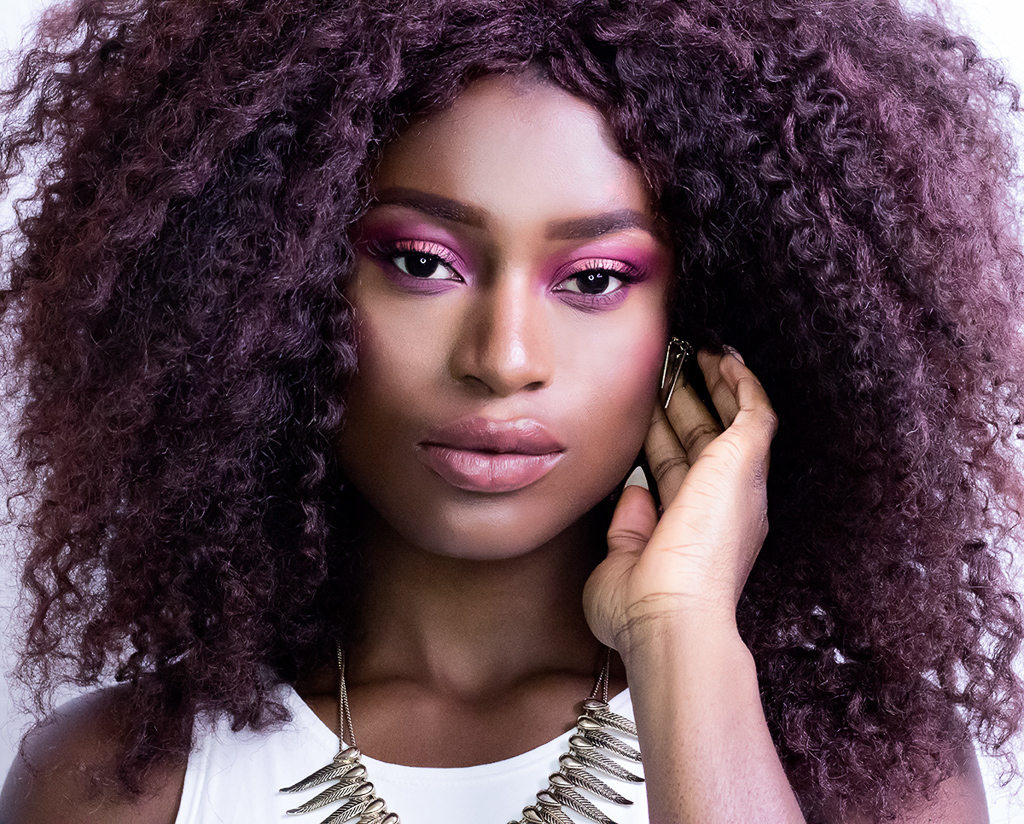 PRODUCTS USED:
FACE: Pro Filt'r Foundation – Juvia's Place
EYE MAKE UP: The Saharan II Palette – Juvia's Place
LIPS: Gloss Bomb – Juvia's Place