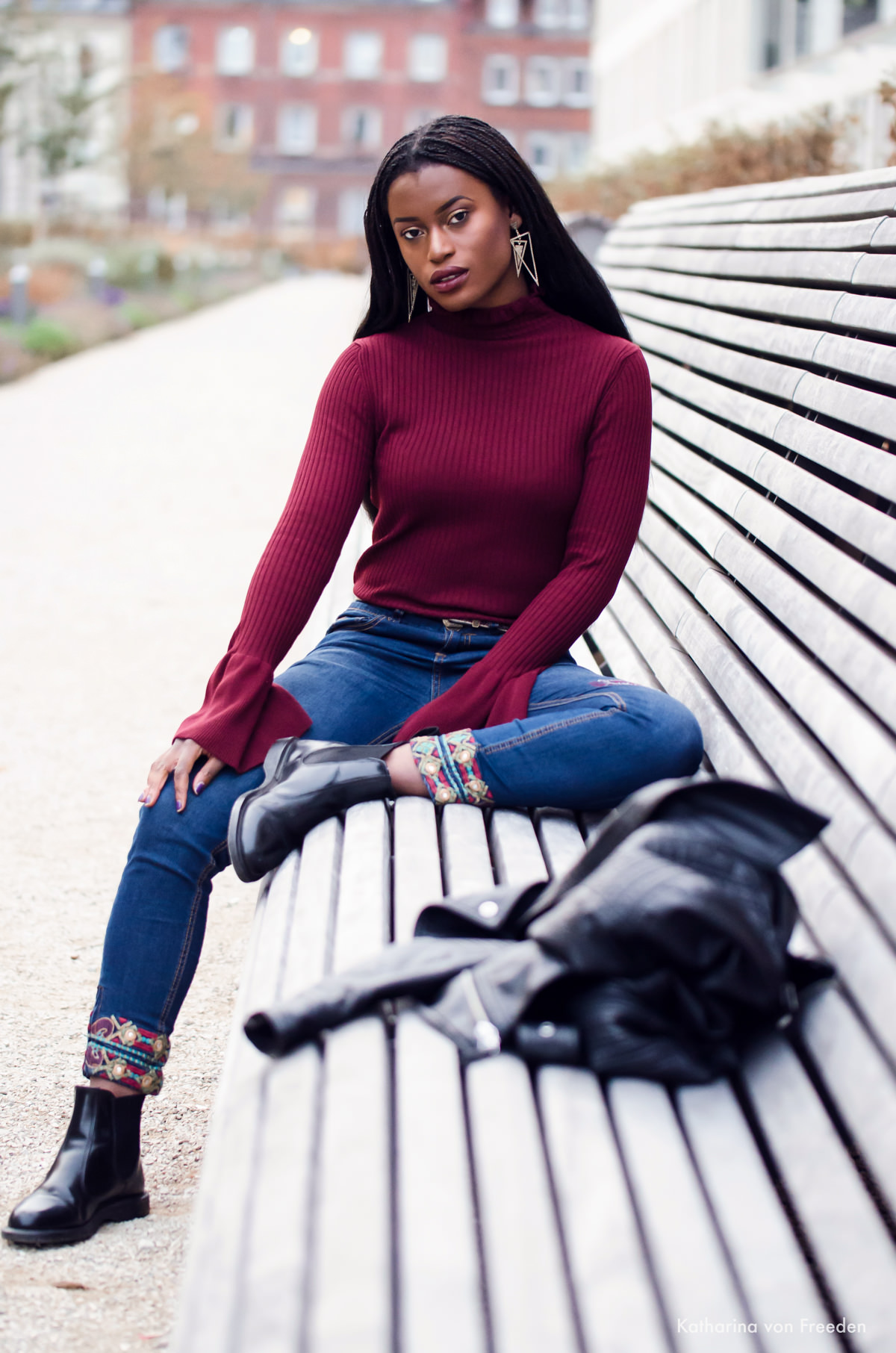 Today I'm coming to you with a completely new opportunity and one I find particularly special. As you may you know, my style consists of mainly dark colors. Here and there something white. And when I'm feeling really cool there's even going to be a touch of colour.  
Desigual is known for its bright and colorful collections. So actually the opposite of my clothing style. But given the chance to try something new I absolutely had to take it.  So I looked through the desigual online shop enthusiastically. And I fell for a gorgeous long blouse with an ethno print and a pair of jeans with ethno patterns on the ankle.  
I decided to style those pants with a jumper with crazy wide sleeves and the perfect colour matching the prints on the ankle of the jeans. Since the jumper as well as the pants are quite distracting with their beautiful colour an prints, I minimized the accessories in this look to a minimum. I mean, aren't huge golden earrings enough, haha.  
I hope you guys love this look as much as I do. Have an amazing week <3 
DE:  Wie ihr bereits wisst, besteht mein Modestil hauptsächlich aus schwarz, ab und zu weiß. Und manchmal, wenn ich mich ganz lustig und mutig fühle, dann kommt sogar ein Klecks Farbe dazu.  
Desigual ist ja für seine bunten Muster und verrückten Prints bekannt. Also eigentlich das ziemliche Gegenteil von meinem Kleidungsstil. Dennoch die Chance etwas neues auszuprobieren konnte ich mir natürlich nicht entgehen lassen.  Challenge accepted! 
Erst einmal habe ich mich über den Online Shop hergemacht. Und mich für eine sehr coole und lange Ethno Print Bluse entschieden und für eine Hose mit Ethnomuster an den Knöcheln.  Die Hose kombiniere ich hier zu einem Pullover mit Rüschenärmeln, dessen Farbe einfach perfekt zum Muster an den Knöcheln passt.  Da sowohl die Hose  als auch der Pulli recht auffällig sind,  habe ich auf weitere Accessoires verzichtet. Ich meine, sind die goldenen Ohrringe nicht riesig genug haha. Ich hoffe der Look gefällt euch.  
Habt eine wunderschöne Woche meine Lieben <3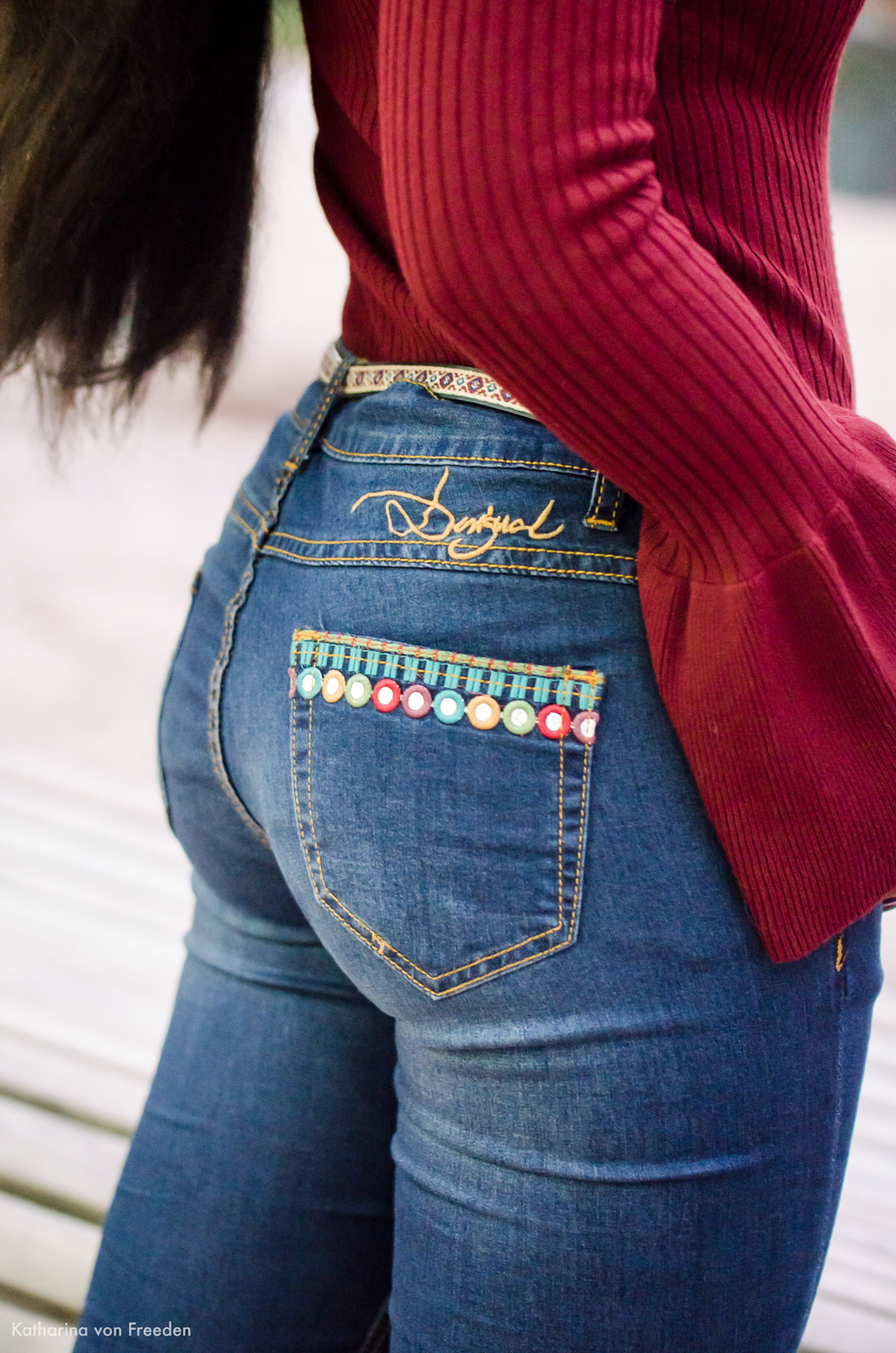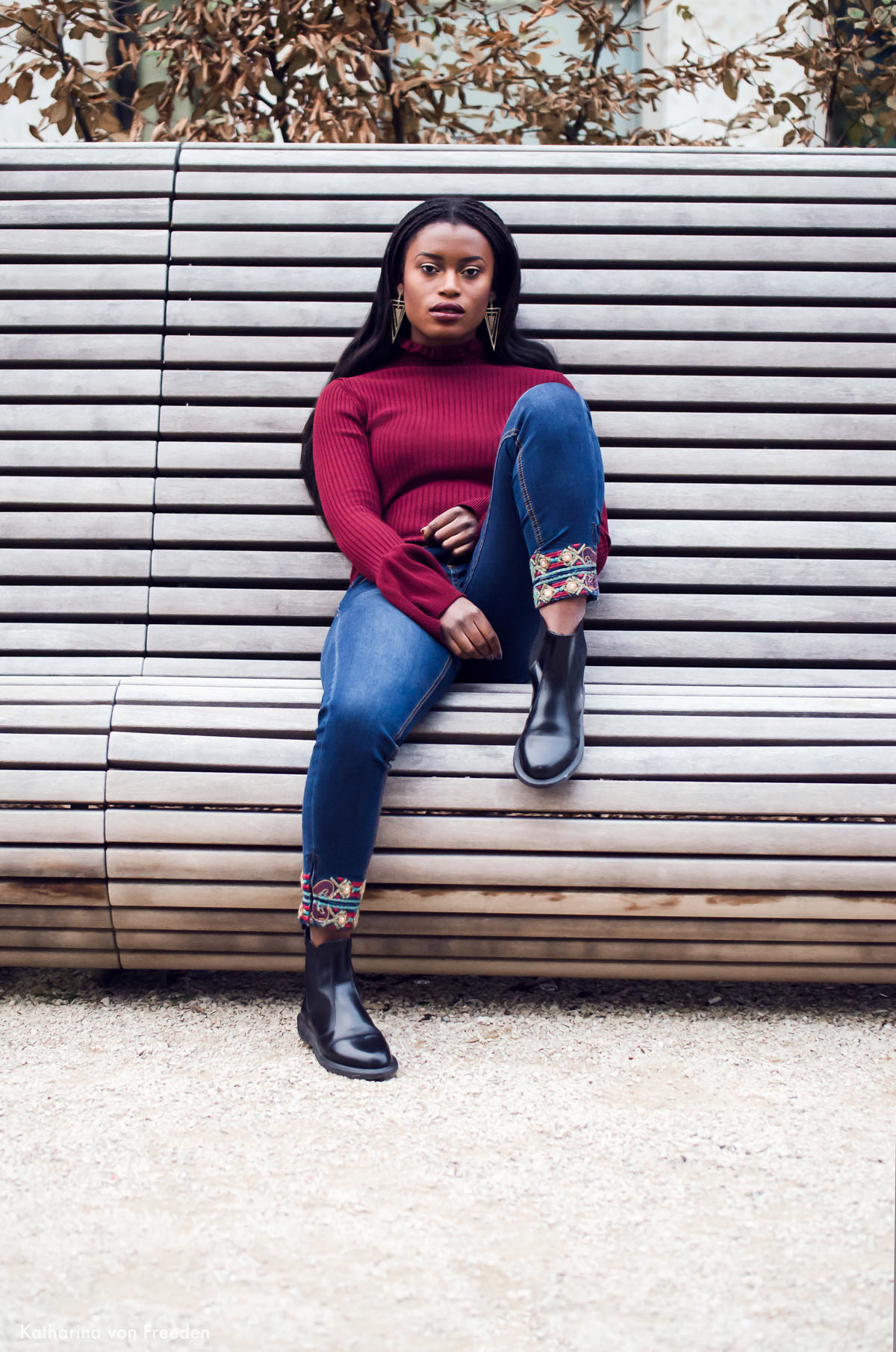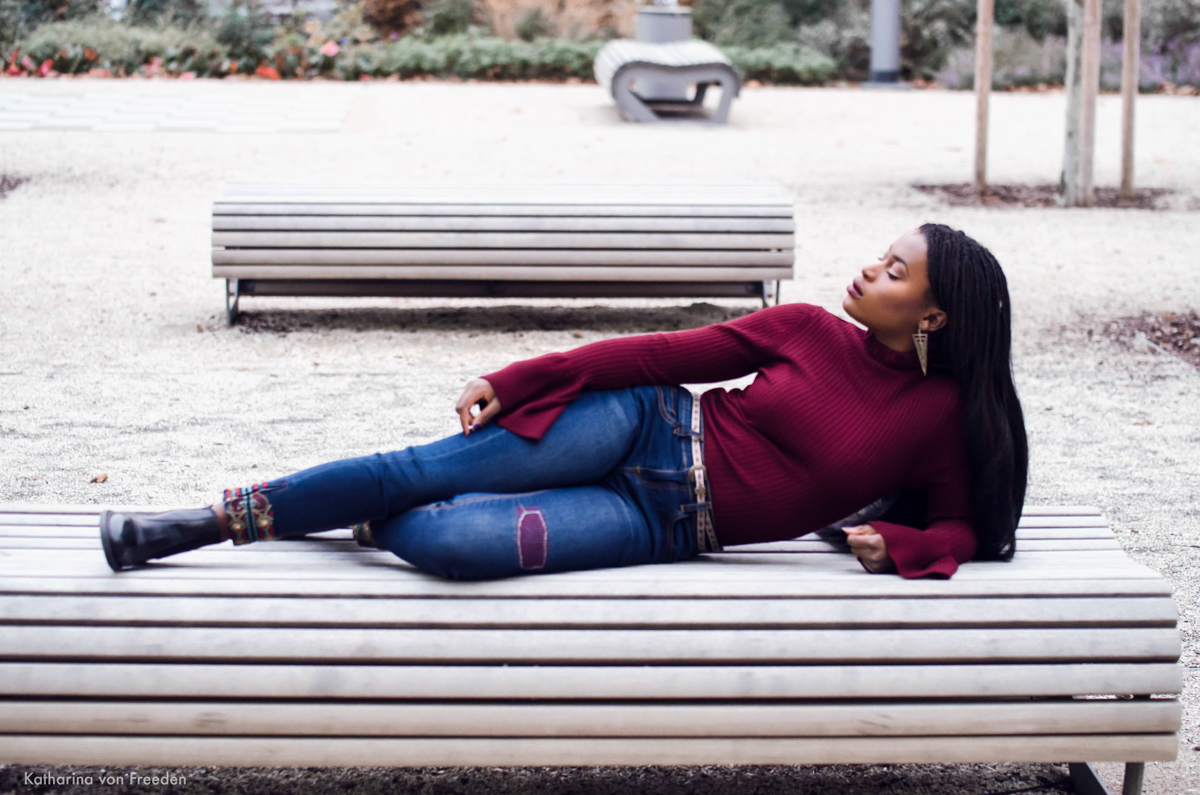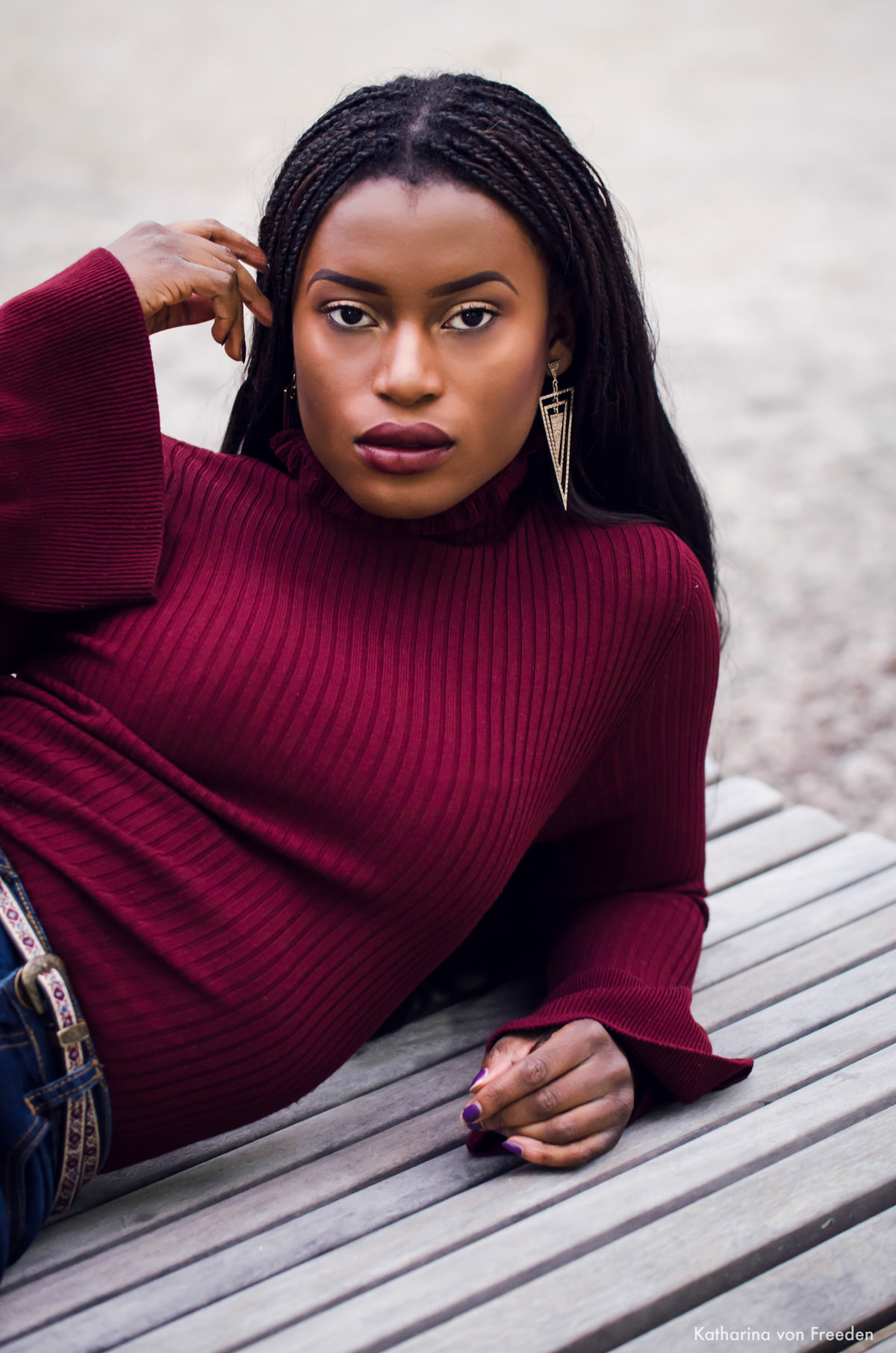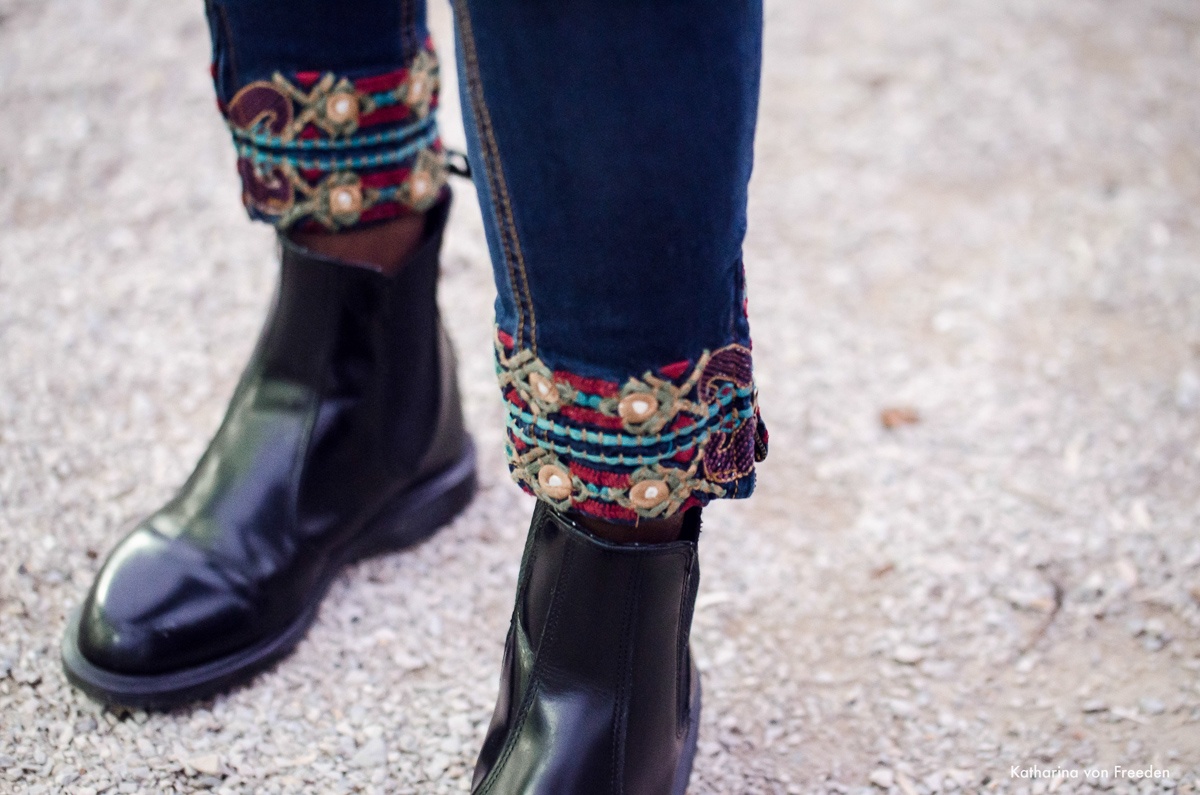 JEANS: DESIGUAL // PULLOVER: H&M // EARRINGS: SIX // BOOTS: DR MARTENS
*sponsored