A couple of days ago I had a shooting with lovely 

Ramona

 for her project 'bloodlines' that she was doing. So as we were already shooting, she offered me to take outfit photos for my blog and of course I couldn't resist, so here you see the results. I think the pictures turned out amazing! 
I know it's a pretty dark outfit for a summer look, but somehow my looks turn out this way.  But as promised I am working on wearing more colorful stuff. Which is so hard, because I really truly and absolutely love black! Can somebody suggest some kind of medication for me on that subject, hahaha xD? Anyways I'm wearing a flutter shirt I found in the depths of a clothes rail in H&M, some super cool accessories (look at that choker) and my super favorite 

leather skirt

. Though I have to admit, it's getting a bit harder getting into that one. I have a bad feeling that I will have to reduce my 'eat ice-cream everyday, 'cause it's freaking summer' habit. 
But on the other hand, who am I kidding… 
There's no way I'm giving up on Ben & Jerry's Half Baked ice cream. Duuuh.
DE: Vor einigen Tagen hatte ich ein Fotoshooting mit der lieben 

Ramona

 für ihr Projekt 'bloodlines', dass sie derzeit plant. Da wir ohnehin schon dabei waren, hat sie mir angeboten auch gleich ein Outfit für meinen Blog zu fotografieren – da konnte ich natürlich nicht nein sagen. Und das Ergebnis ist der hammer! Ich weiß, es ist wieder ein sehr dunkles Outfit für den Sommer, aber irgendwie lande ich immer bei schwarz. Jedoch arbeite ich immernoch an meinem Versprechen mehr Farben zu tragen. Und das ist wirklich hart, weil ich schwarz einfach von ganzem Herzen liebe. Kann mir jemand ein Heilmittel oder ähnliches dafür empfehlen, hahaha?
Heute trage ich ein flatter Shirt, dass ich tief vergraben auf einer Kleiderstange im H&M gefunden habe, ein paar coole Accessoires (ist der Choker nicht cool) und das Ganze habe ich mit meinem liebsten Lederrock 

kombiniert

. Mittlerweile muss ich schon zugeben, dass es etwas schwierig wird in den Rock reinzukommen. Ich habe die böse Vorahnung, dass ich mein 'jeden Tag Eiscreme essen, weil wir verdammt nochmal Sommer haben' Motto aufgeben muss.
Auf der anderen Seite, wem will ich hier denn etwas vormachen…
Es gibt keine Möglichkeit mich jemals von Ben & Jerry's Half Baked Eiscreme abzubringen. Duuuh.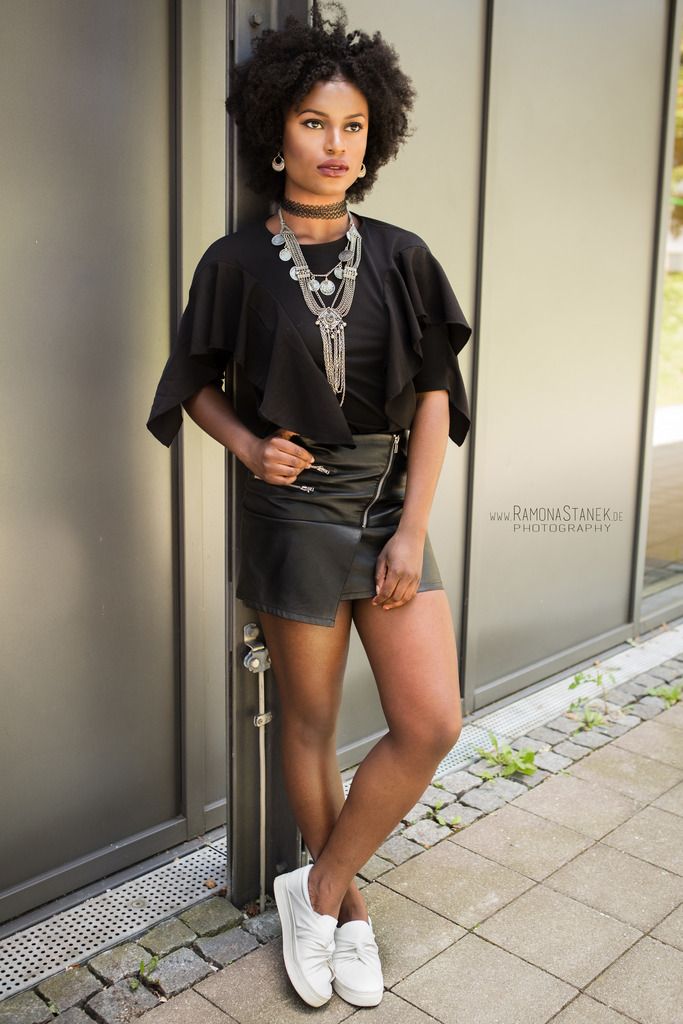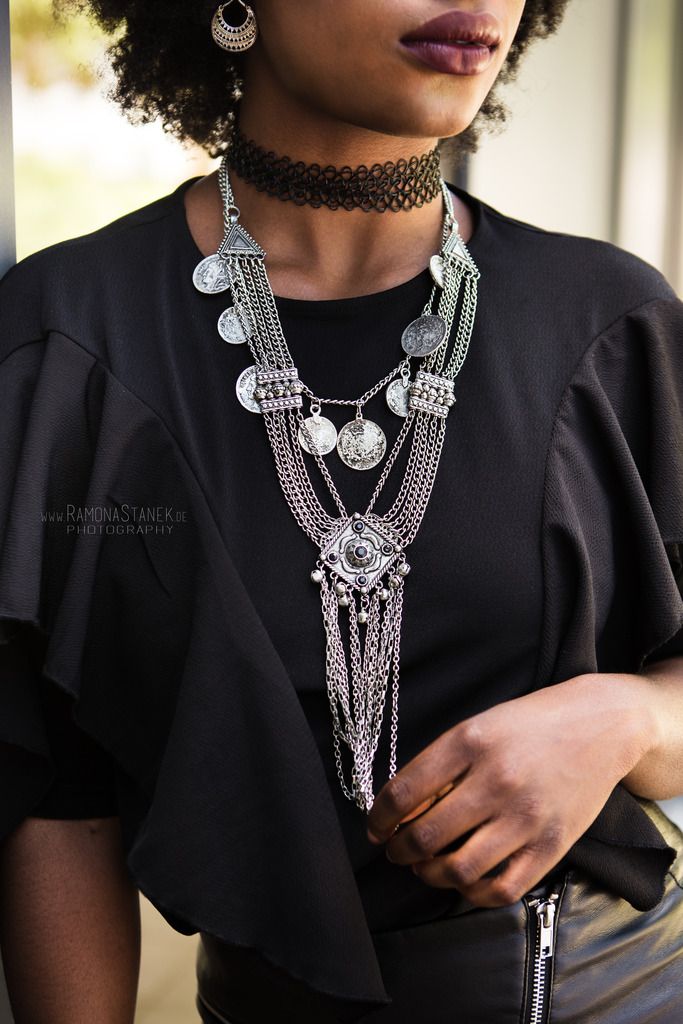 skirt, shirt & shoes: H&M // silver necklace: Mango // choker: Six