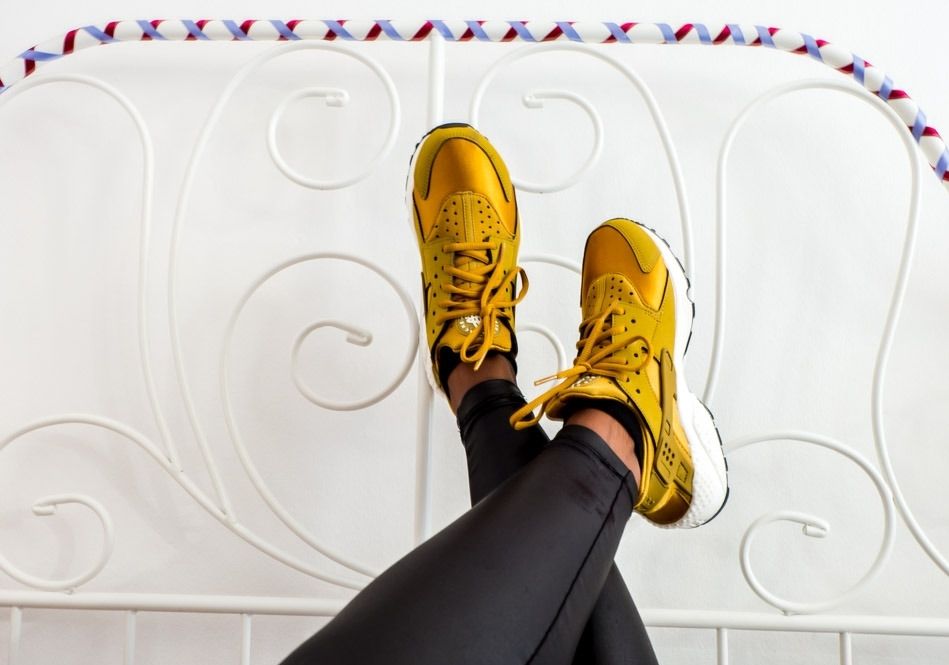 If I may introduce to you: the nike huaraches bronzine. Though I'm still barely able to pronounce their name, those shoes are without a doubt the most gorgeous pair of sneakers I own! And it took a hell of a piece of work to get them! I looked for them for roughly over a month, but they were just sold out every phucking where. Until one glorious day I saw a photo on Sandra Lambeck instagram page ( kind of "it girl", an absolutely gorgeous ghanaian girl! ) wearing them, so I stalked myself through the comments and found someone saying they'd been restocked in footlocker. You have no idea how fast I was to get on that footlocker page and order them hahaha! When they arrived I just looked at them, absolutely content and happy about my purchase.
I really am absolutely in love.
DE: Wenn ich euch vorstellen darf: meine Nike Huarache Bronzine. A
uch wenn ich ihren Namen immer noch nicht aussprechen kann, sind d
iese Schuhe sind ohne Zweifel die schönsten Paar Sneaker die ich besitze, ! Und es war verdammt anstrengend sie zu kriegen! Die abenteuerliche Suche begann vor einem Monat, aber sie waren einfach überall ausverkauft. Bis ich sie an einem wunderbaren Tag auf Sandra Lambeck's Instagram Profil gesehen und mich praktisch durch die Kommentare gestalked habe und dort war jemand, der erwähnte, das sie wieder im Footlocker zu erhalten wären. Ihr habt keine Ahnung wie schnell ich auf der Footlocker Seite war und sie bestellt habe hahaha.
Als sie angekommen sind, habe ich sie einfach nur angeschaut, super zufrieden und glücklich mit meinem Kauf. Ich bin wirklich absolut verliebt.